After a wonderful 2108 year, here comes 2019 with new projects and releases: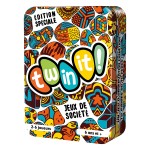 Twin it Board Games Edition
Thematic edition of the game Twin it : each design on the card is a reference to a famous game (Ticket to Ride, Catan …).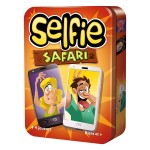 Selfie safari
Take selfies while imitating animals! Then one of the players has to associate each selfie with a card! A hilarious game where even the winner looks stupid!